MindBody Massage
MindBody Massage specialise in the Chinese style of Merdian Acupressure Massage to move life energy through the merdians, improving flow and balance, thereby releasing tension, numbness and pain, helping to keep you at peak performance.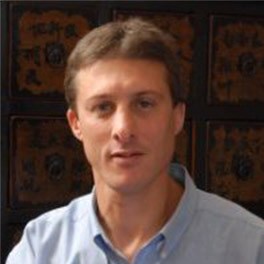 Stuart Ainis
Sports & Remedial Massage, Infant Massage, Fitness Leader,
Swim Instructor and Sports Trainer
Qualifications: Diploma in Advanced Hannya Massage; Diploma in Remedial Massage; Certified Trainer in Infant Massage; Diploma Workplace Training and Assessment.
Stuart is a highly qualified Remedial & Sports Massage Therapist, with over 16 years' experience. He is one of only a handful of practitioners in Australia that practices a unique massage style known as Meridian Acupressure Massage, which works with the principles of Chinese acupressure and meridians.
Stuart's therapy reduces the chronic effects of injuries and stress through enabling patients to rediscover their vitality. This neuroholistic therapy stimulates the nervous system to rejuvenate both physical and mental health. The therapy is firm and very effective across all muscular aches and pains, and individuals usually leave feeling an enhanced flow of energy.
Stuart is qualified in Infant Massage and teaches classes to parents to become more confident in their own natural care and comfort for their child from birth, dealing with such conditions as Colic, constipation and more…
Stuart is also a fully qualified Swimming Instructor from Infants to Adults with Learn to Swim or Stroke Correction, he is also a Personal Trainer and is available for individual sessions to help you become more aware of your body as in where you are at the moment to who you would like to be.
Also has worked as a personal trainer in fitness for over 6 years working with clients and helps with the strength and conditioning for the Manly Sea Eagles U'20's and is a sports trainer working on the side line for injuries with 1st Grade.
Stuart Ainis
Massage Therapist
Fitness leader
Sports Trainer
Swim Instructor
Mob: 041 620 8181
stuart@mindbodymassage.com.au
www.mindbodymassage.com.au